Must-Have Free Smartphone Apps for College Students
If you're a student and you're hoping to use your smartphone to enhance your productivity this semester, how do you know which apps are worth downloading? Are you really going to try all 200 on the "featured apps" list?
We've taken the guesswork out of it and developed a list of the top must-have apps to improve your college life. The best part—they are all free. While most apps cost anywhere between $0.99 and $4.99, these apps are guaranteed to increase your efficiency and make life a little easier to manage—at no cost.
StudyBlue Flashcards: Rather than using paper flashcards and having to carry them with you, you can use StudyBlue to create flashcards right on your phone to study whenever and wherever. You can organize "stacks" by class, and enhance the definitions with pictures and voice memos as well.
myHomework: Track your homework, tests, projects and lessons; get reminders when assignments are due; and even sync with your teacher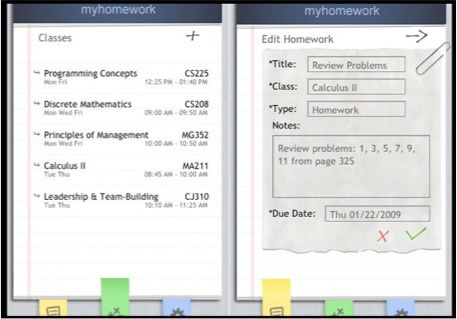 and class to access materials right on your phone. Using the myHomework app lets you see your homework anywhere and will keep you organized and on top of those busy days.
Google Drive: Skip the USB drive and download Google Drive instead. With 5GB of memory for free you'll be able to store homework, notes, spreadsheets, pictures and other documents, ideal for on-the go. Share documents with your friends for group projects, and even access them on your phone, computer, or tablet! (Not a Google user? Try Dropbox instead!)
Amazon Student: Did you know that with your college .edu email address you are eligible for free 2 day shipping from amazon? With the Amazon Student app you can sign up for Amazon Prime free for six months and take advantage of other features like instant price checks on textbooks and the sell-back option right at your fingertips.
Amazon Kindle: The Kindle app lets you carry your favorite books (including textbooks!), magazines, and newspapers right in your pocket. With access to over 1,000,000 books, you won't be able to read just one at a time, but don't worry—Kindle remembers where you left off and syncs your bookmarks, notes, and highlights across devices so you can pick up right where you left off, even on another device.
Mint: Mint is a free financial tracking app that helps you keep an eye on your bank accounts and track, budget, and manage your money. You can add as many bank accounts as you like, and protect each with a unique pin that can be deactivated by your online Mint account.
Urbanspoon: Take a gamble and shake your phone for the Urbanspoon slot machine to suggest a nearby restaurant. Urbanspoon is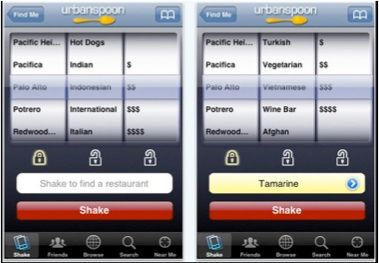 perfect for college kids on a budget—just lock the preference for "$" instead of "$$$" and shake! Then follow the GPS to find new and exciting restaurants.
TripIt: Spring break will be here before we know it, and what better way to spend the week than on a trip with your friends? Keep everything running smoothly and store your tickets, hotels, rental cars, places you want to see, and restaurants you want to visit all in one place with the TripIt app. You can even add maps and agendas to keep you on path.
According to USNews there are more than 20,000 educational apps alone. Skimming through all of them could take some time, but using this list to narrow your choices will help you get the most out of your spring semester.